Find the MMP here. MMP-InfoDownload

MMP Product-Video Announcement



Webinar recording from the 29th of January 2023, held in the German language. You can find a table of content with timestamps below the video.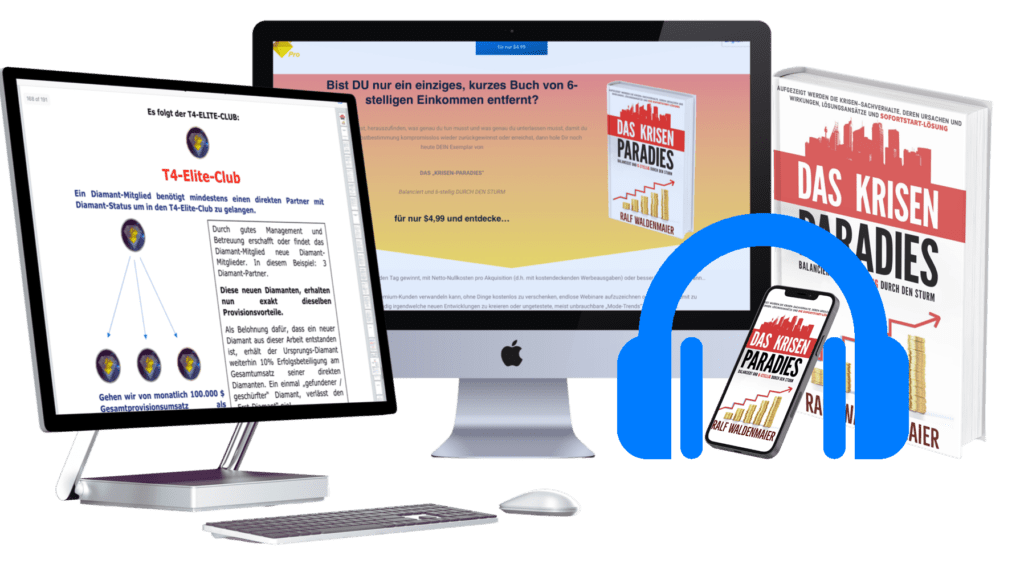 Dear Members, The book, THE "CRISIS-PARADISE" BALANCED AND 6-FIGURES THROUGH THE STORM, is now available for you in the marketplace. To see more i…

Dear members, We have closed the month of December.

Wenn Du noch Immobilien in Deutschland hast und diese auch nicht verkaufen möchtest, dann sind die Optionen leider nicht so einfach. Wichtig ist es…

Watch our monthly Report for November here. Sieh dir hier unseren monatlichen Report für November an.

Hello dear members, Instead of the webinar planned and announced for Sunday, 20.11.22, 20:00 German time, we have just uploaded the announced video. …
Please confirm you want to block this member.
You will no longer be able to:
Mention this member in posts
Message this member
Add this member as a connection
Please note: This action will also remove this member from your connections and send a report to the site admin. Please allow a few minutes for this process to complete.
You have already reported this .
Sign In with your
T4 Credentials
error:
Alert:
Content is protected !!